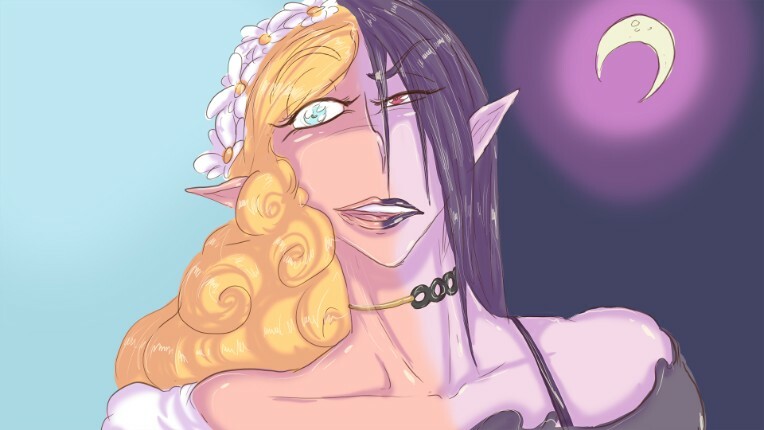 The next world winner is "two worlds"!
Knot and Berserk are still finishing details of the excess world but since Root has finished with the art is starting to prepare the new world writing and doing the backgrounds while preparing more art for the academy.
This week new update!
Stay safe and have a nice week!