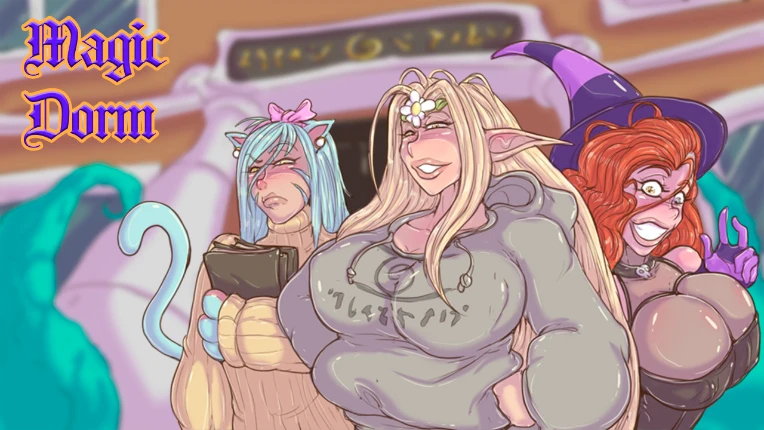 A new minigame has been chosen!
Magic Dorm has won the last minigame poll and next week we'll start working on it!
Root will be working 2 to 4 weeks working on the art/texts and Knot also 2 to 4 weeks programing it, adding sound and such (not necessarily one after the other but depending on how is work going completing chapter 3 or with Lustbringer work).
Here is the base idea we had for the minigeme:
"The Magic dorm, one of the most troublesome houses in the campus, has been asking for a repairman for a while. Finally but reluctantly, the management has sent an apprentice to see what needs to be fixed.  The repairs appear to be easy at first but the apprentice will discover soon enough that  some of the students are looking for a little bit more than repairs in the Magic dorm.  
This game will be a small point and click/chose dialogue game that will decide the fate of the poor unaware apprentice in the Magic dorm."
Have a nice day!
Do you like our games and want to help us to make possible continue doing them?
Please consider becoming one of our patrons.
But you can helps us too without spending any money by liking and sharing our content! :D
https://www.patreon.com/elanachampionoflust
https://twitter.com/elana_official