Excess world is on the making! We have selected some characters but there is space for two more which can be proposed by our 5$+ patrons.
Also, as you may know and, as many many people of this world, we are in home confinement in this difficult time we are living due to the Covid-19. It is and odd and terrible situation for many of us but we just want to make you know that we'll keep working at full speed since we have the luck to be able to continue.
Please stay safe, go out only if needed and, if you are already in confinement, don't forget to keep routines and workout once in a while to stay healthy.
Tomorrow we'll do the weekly posts on patreon and next week there is chances that we'll publish a new version.
Have a nice day.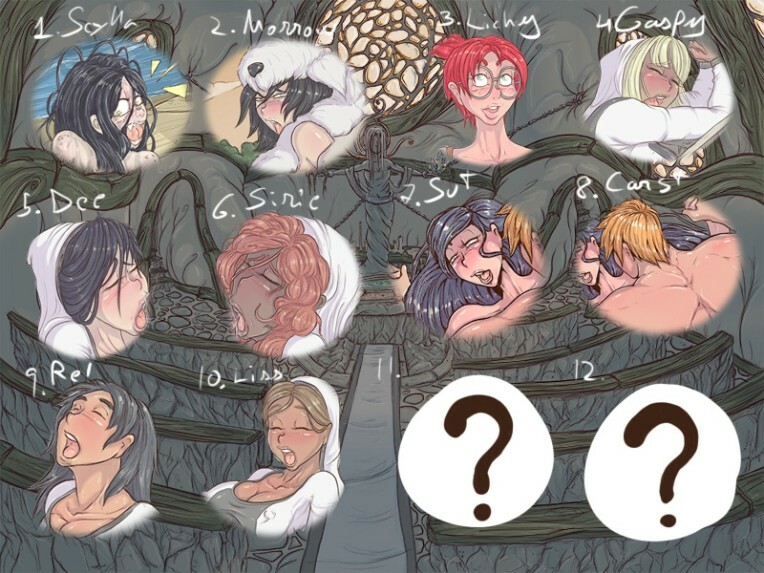 https://www.patreon.com/elanachampionoflust
https://twitter.com/elana_official